Tick Jokes
Friday 2:00 AM on COMEDY 1 hr TV-14
Wannabe stand-up comics from West Virginia check each other for ticks after working an open mic night in a corn field.
Mug Wars
Wednesday 9:00 PM on SPIKE 1 hr TV-14
Eight unemployed college students from Mississippi State University move into a gorgeous house they can't afford and immediately discover it contains only a six pack of Coors Light and a bag of Funions. (Language, Violence)
Flea Market Dating
Daily 10:00 PM on TLC 30 min TV-PG
Two brothers, Larry and Toad, search the magnificent flea markets of the south in search of love and long-term pokey-pokey. Complications arise when Larry admits he only dates little people and Toad reveals he has secret feelings for Larry's Dodge Dakota.
Veterans
Tuesday 11:47 PM on HIST 1 hr TV-PG
An intense drama focusing on the residents of a Confederate cemetery and their reactions when a group of northern, white, thirty-somethings show up, remove the Confederate flag, exhume and dress them as Trader Joe's produce attendants. Pilot episode features the emotional soundtrack performed live by Kanye West, Bret Michaels and a lifelike hologram of Abraham Lincoln.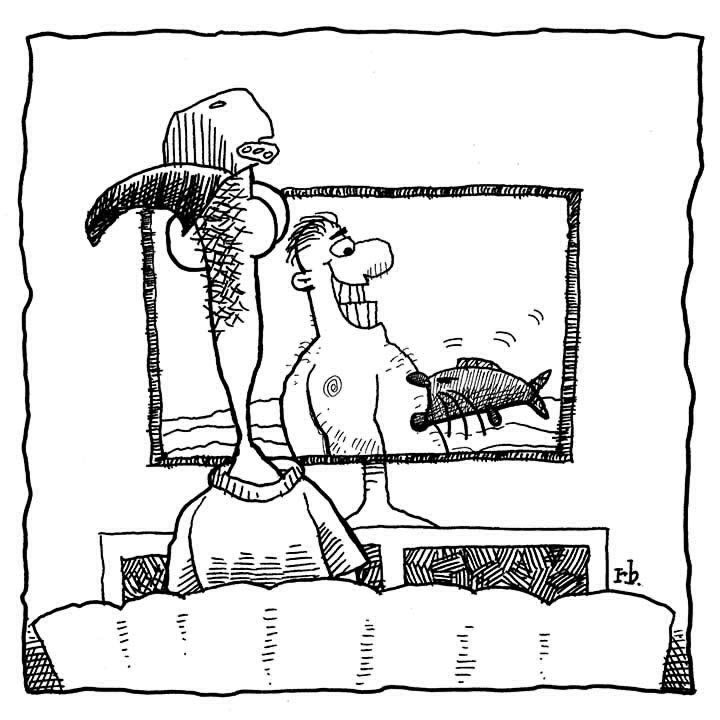 Catfish Wet Nurse
Sunday 4:00 PM on DISC 30 min TV-MA
From the town of Red Bank, Tennessee comes a family of fourth generation catfish fishermen who use only their man-boobs as bait.
Uncle Mom
Monday 8:30 PM on LIFE 30 min TV-G
Country superstar Kenny Chesney visits remote trailer parks in Kentucky dressed as everyone's uncle, only to try to convince them he is also their mother. Special guest appearances by Tim McGraw, Dr. Phil McGraw, Quick Draw McGraw, Johnny Knoxville and Kid Rock's dick.
Lard Queens
Thursday 12:01 AM on FOOD 30 min TV-G
Appalachian grandmothers compete for prizes and hair products by cooking traditional southern breakfast for a panel of celebrity judges. The winner is crowned "Lard Queen" after successfully triggering heart disease in show spokesman Mike Huckabee.
Hail to the Hick
Monday 9:30 PM CSPAN 3 hrs TV-MIA
A gang of octogenarians who congregate in a North Carolina barber shop and complain loudly about the policies of the President, get the opportunity to be the actual President of the United States of America for 24 hours. Laws are changed, immigrants are forced to leave and Gomer Pyle USMC is revived on Netflix. (May be offensive to Asian and Latino viewers.)
Ain't Worth Shit
August 10:15 AM MTV 1 hr TV-14
A single, Florida dad's parenting skills come into question while raising his half trans teen-aged son.
Whoops!
Friday 8:00 PM ION 1 hr TV-PG
A rural, Virginia preacher dies and goes to hell and is torn between trying to pray his way to heaven or having sex with Jacqueline Kennedy Onassis.
[This article first appeared in Okrabiscuit Humor Magazine July 9, 2015.]